Olsson Amps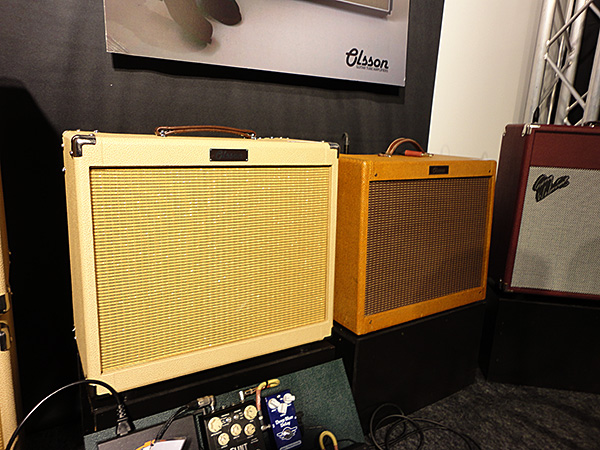 One of the most visited booths were the Olsson Amps booth. After hearing a few of these amps and listening to the multimedia presentations it's easy to understand why. These amps are scaryly good. In this picture you see a Club 15 to the left and a Blues 15 to the right.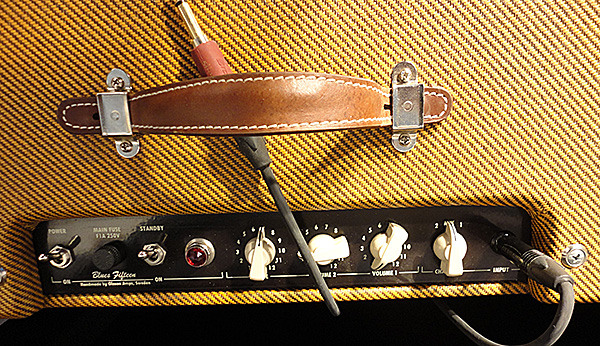 Few controls means easy to use and you can spend your time exploring the different dynamic nuances this Blues 15 will provide.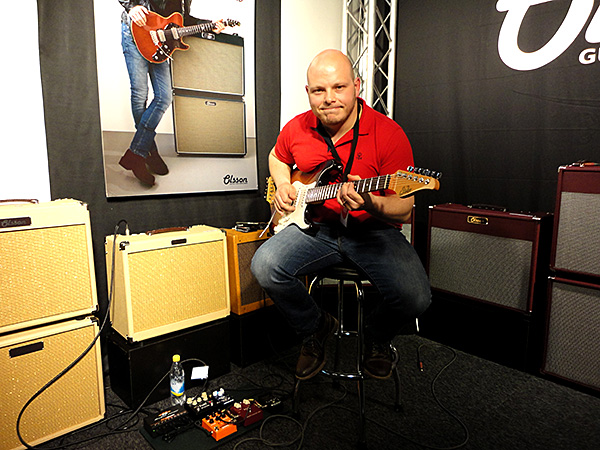 A guitar show is not a good guitar show unless there is good music to go with it. My favorite musical moment was listening to Pelle Holmberg. Playing with an undeniable groove, this young gentleman showed touch, tone and taste. Style wise Pelle inhabits the same territory as Mike Landau and Scott Henderson but with a twist that makes him his own man. His new CD is running on repeat on my player.
Peter Naglitsch Guitars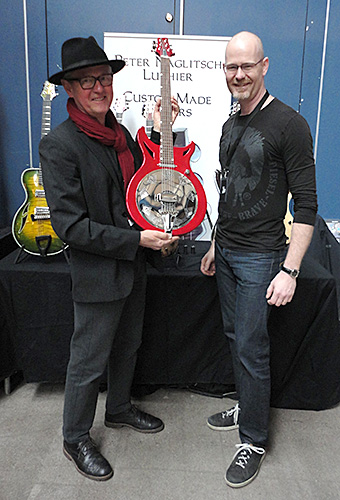 I first met Peter Naglitsch at The Holy Grail Guitar Show in Berlin and was impressed with his work. He does everything himself including cutom wind his pickups in order to make sure each guitar gets its intended voice.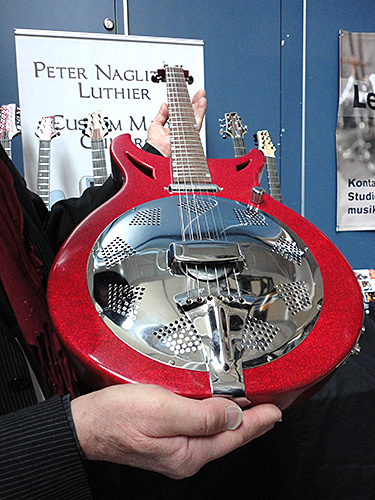 This dual pickup electric dobro style turned a lot of heads. And rightfully so. Peter knows how to combine cool looks, playability and sound.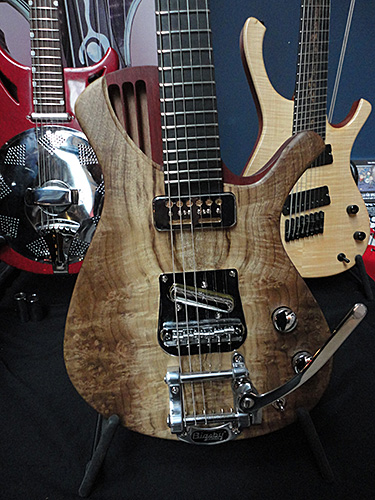 I didn't get to hear this one but I can imagine it would take me on new musical adventures. It's so good to see someone make something different.
PRS Guitars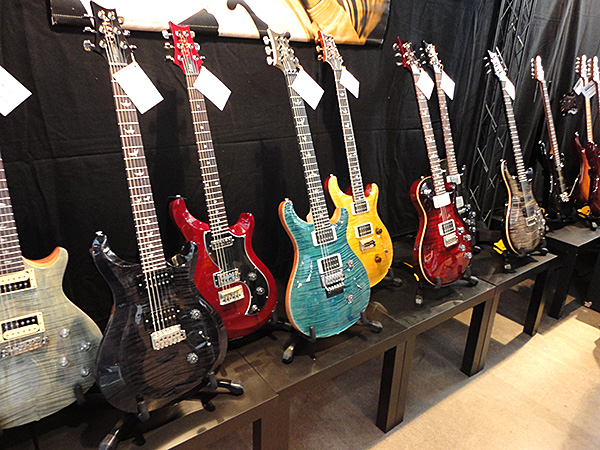 PRS Guitars in a row. There's something immediately comfortable when picking up a PRS and it was very evident when trying some of these guitars. PRS is one of the very few brands where I would feel comfortable buying one untried. Their US quality control is top notch and I have yet to try a PRS that wasn't set up right.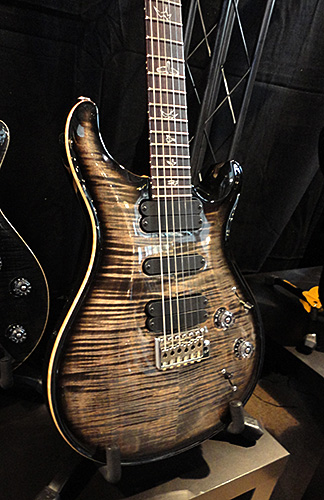 The PRS 513 aim is to cover a lot of sonic ground and that it does. If you like nice wood and understated elegance this guitar would fit the bill. Goes well with the tuxedo.
Sandberg Guitars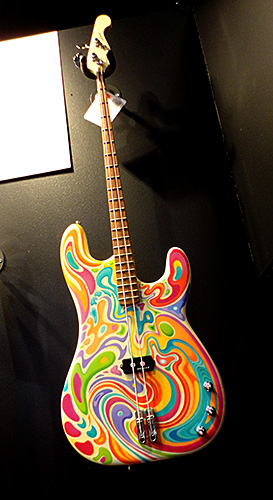 If you believe that a bass really is an instrument to be used as a bass you could go with this 2-string. In my opinion Sandberg makes the best value for money basses in Europe at this time.
Sandén Guitars
| | |
| --- | --- |
| | Michael Sandén has had a booth every year at the FUZZ Guitar Show since it started many years ago. His work really speaks for itself and when I hear his guitars being played by such fine players as Homesick Mac and Emil Ernebro, I'm always left speechless at how much beauty there is in the acoustic guitar. |
Strandberg Guitars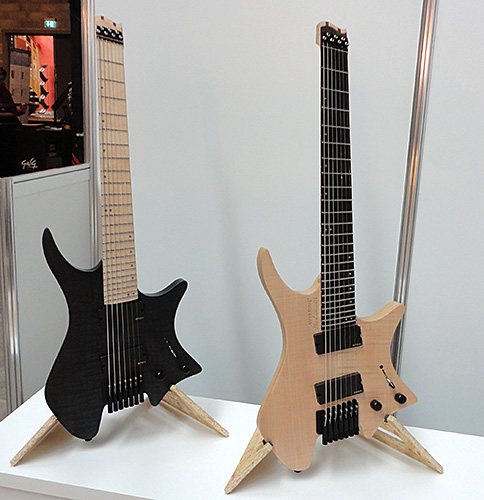 Art or instrument? Well, in this case I think it's both.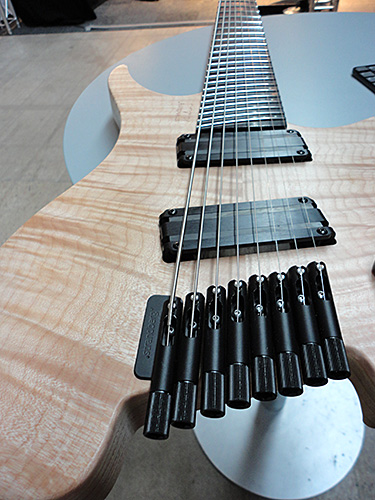 Whenever I look at a Strandberg instrument, the word that comes to mind is exactness. Everything is exactly where it's supposed to be and how it's supposed to be. And this piece of wood really appeals to me.